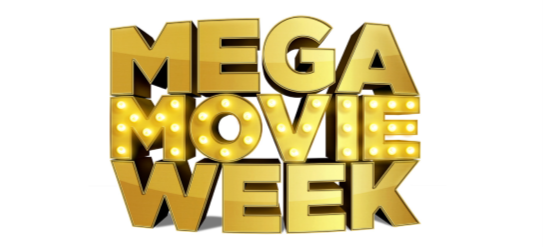 The Digital Entertainment Group: Nordic Committee (DEGN) has today announced the return of Mega Movie Week, a cross-category campaign with a core objective to increase consumer awareness and engagement with digital movie purchases.
Building on the success of the first two Mega Movie Week campaigns in 2020, this third outing sees the promotion extended to run for the first time across ten days, from Friday, October 13th, through two weekends to Sunday, October 22nd, offering consumers great deals for a limited time only across a fantastic range of titles.
For the latest Mega Movie Week, participating DEGN members include NBCUniversal, Nordisk Film, Paramount Pictures, SF Studios, Sony Pictures and Warner Bros. Discovery, with offers being hosted across retailers including the Apple TV app, Viaplay, SF Anytime, Rakuten TV, Blockbuster (DK Only), Amazon Prime Video (SE Only), Altibox (NO Only), TV2 (NO Only), Telia Play (NO Only) and Elisa Viihde (FI Only).
An evolution of previous Mega Movie Week campaigns, this promotion aims to drive digital transaction by rewarding already engaged audiences to grow their collection and watch their favourite movies again and again and to attract new customers through these limited-time prices.
A multi-territory media campaign will support the promotion, focusing on converting digitally savvy movie lovers and driving maximum reach and awareness of the offer message. This includes rich format YouTube adverts, Google search and display banners, plus broad social media placements across Meta and Snapchat. Media will also have a local flavour with a partnership with Sweden's largest online newspaper, Aftonbladet and coverage across major film websites, including Kino.dk, Filmweb.no and Episodi.fi, among others. Best-in-class retailer support will further boost coverage by highlighting the promotion directly to consumers when they are in the mood for a movie.
With prices starting from 39Kr / €3.99
There really is something for everyone in Mega Movie Week with an exciting mix of films, including great local titles such as Danish thrillers Underverden II & Englemageren, Finnish comedy Hirttämättömät, or the whole family can enjoy recent highlights like the Swedish adventure-comedy Håkan Bråkan and Norwegian animation KuToppen på sporet.
There are also international hits including:
Cocaine Bear
Dungeons & Dragons: Honor Among Thieves
John Wick: Chapter 4
No Hard Feelings
Puss in Boots: The Last Wish
Shazam! 2: Fury of the Gods
Spider-Man: Across the Spider-Verse
The Flash
Top Gun: Maverick
Jesper Dahlgaard, Chair (DEGN) & Nordic Director of Digital Sale (Nordisk Film) said: "Following the success of the previous DEGN promotions, we're thrilled to see Mega Movie Week return. The DEGN is in a unique position to drive growth and transactional exposure across four Nordic market regions. Co-operation is a key focus of the DEGN, and supporting so many distributors, retailers and media partners to come together in this unique cross-category campaign is something we are incredibly proud of and a testament to the ongoing strength and ambitions of the industry."
Liz Bales, Chief Executive (DEGI) added: "This new Mega Movie Week promotion running as it does for ten days across Sweden, Denmark, Norway, and Finland is an exciting update to the traditional week-long Mega Movie Week campaigns. A huge thank you to our retail and distribution colleagues and partners for their ambition and enthusiasm in making it happen, as well as s360 our media agency and OC our creative production agency, who have helped bring Mega Movie Week to life. It is yet another powerful illustration of the industry coming together to advance its shared objectives whilst providing consumers with the most compelling movie propositions."
Visit the following websites to find out more:
*Prices and titles may vary across retailers and territories and those listed are only valid as part of this campaign across October 13th to 22nd, 2023
For more information on the DEG Nordic Committee please contact [email protected]